An area of light sleet and snow has developed over much of the ArkLaTex overnight and will soon move out of the area. A Winter Weather Advisory is in effect. Look for the light winter precipitation to end Sunday morning from west to east.
Temperatures have dipped below freezing over most of the area, but given that highs yesterday were in the 70s and 80s, little accumulation of sleet and snow is expected. If you are traveling, be sure to slow down on area bridges and overpasses as there could be a few slick spots.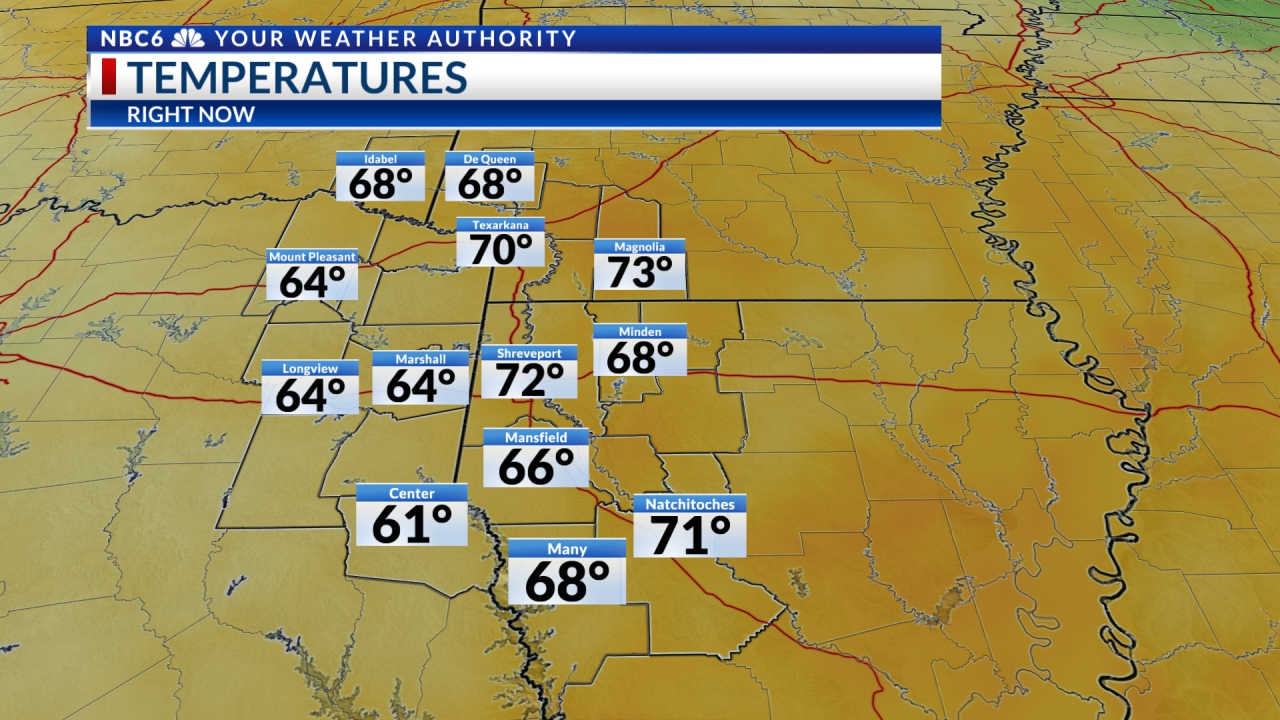 Wind speeds will stay in the 10 to 20 mile per hour range all-day Sunday, so with afternoon highs in the upper 30s and low 40s, even our afternoon wind-chill temperatures will remain in the teens and 20s. Layer up if you have any outdoor plans Sunday.
Another very cold night is expected Sunday night into Monday morning as temperatures will be in the teens and 20s, and the freeze will likely be 6 to 8 hours overnight. A Hard Freeze Warning may be issued at some point tomorrow, so make preparations to protect your plants, pipes, and pets during the day.
As cold as it will be early Monday, thankfully the wind will let up so we won't be dealing with a wind-chill factor Monday. We will start the week chilly, but a comfortable warming trend is expected midweek, and highs will return to the 60s and low 70s.
This will be a brief warming trend as a dry cold front will move thorugh late Wednesday into Thursday. This will bring another arctic airmass to the region resulting in very cold temperatures again Thursday and Friday.
A warm front will move over the ArkLaTex this weekend bringing a slight chance of rain and perhaps a few isolated thunderstorms next weekend.
---
Get exclusive severe weather details on storms as they approach your area by downloading the Arklatex Weather Authority app now available in the App Store and Google Play